The Proceedings of ISECON 2002 (Cover)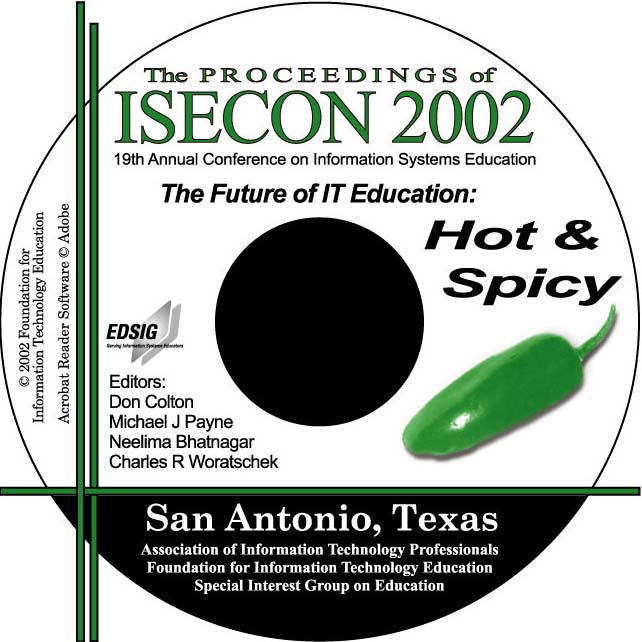 The Proceedings of ISECON 2002, Volume 19, the 19th Annual Conference for Information Systems Educators, held October 31 to November 3, 2002, at the Adam's Mark Hotel, 111 Pecan Street East, San Antonio, TX 78205 USA.
These proceedings are published by the AITP Foundation for Information Technology Education and AITP-EDSIG (Education Special Interest Group) 401 North Michigan Avenue, Suite 2200, Chicago, IL 60611-4267 USA. Phone: 800.224.9371. ISSN: 1542-7382.
---
Don Colton [a1] [a2]
Cover Designer
Computer Science
Brigham Young University Hawaii [u1] [u2]
Laie, Hawaii, USA [c1] [c2]

Elliot Manning [a1] [a2]
Cover Design Assistant
Computer Science
Brigham Young University Hawaii [u1] [u2]
Laie, Hawaii, USA [c1] [c2]


Comments and corrections to
webmaster@isedj.org